Alpharetta International Academy is a private,
non-profit Montessori school
for children 18 months old through 6th grade.
Founded in 1981, AIA is proud to have over 40 YEARS of experience in MONTESSORI EDUCATION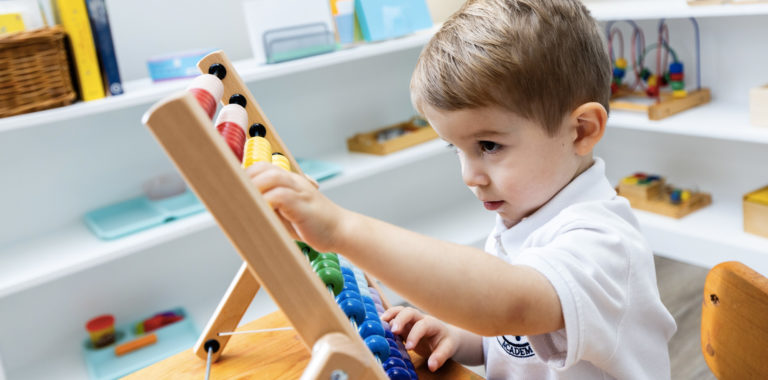 Alpharetta International Academy is a private,
non-profit Montessori school
for children 18 months old through 6th grade.
Founded in 1981, AIA is proud to have over
40 YEARS of experience in MONTESSORI EDUCATION
Our mission is to strive for excellence and to be committed to providing a quality Montessori Education for each child. Our goal is to nurture each child's innate desire to learn in a kind and supportive way. We embrace DIVERSITY, welcome new IDEAS, and encourage CREATIVITY.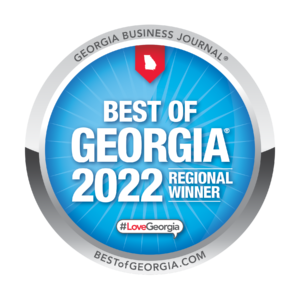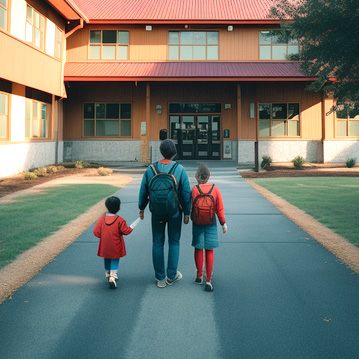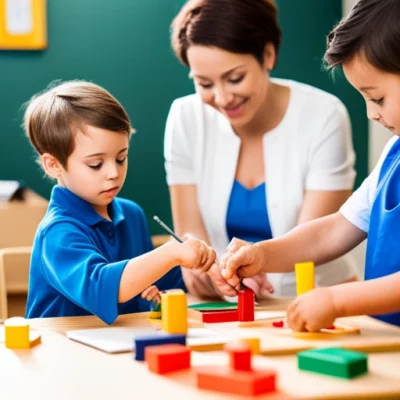 We have a wonderfully diverse staff who loves childrenand is passionate about teaching.Our school is located on a large campuswith plenty of outdoor space.
This school is wonderful! We love the Montessori method, the staff, and the campus. Our 2 year old goes five days a week and absolutely loves her teachers and friends. We were looking for a preschool that was not daycare like setting and we couldn't be happier with the education and practical skills our child is learning!
We are new to AIA this year and have found the academics and experience have exceeded our expectations!
Great school!
This is our first year at AIA. The kids love their teachers. Dr. Eliaschev and all of the staff are amazing. We are so impressed with the classroom set up and the materials that are used. The kids come home excited to tell us about their lessons, projects they're working on and interactions they've had. I love that they are exposed to yoga, art, engineering and Spanish. The class size is perfect and the kids get a lot of time outdoors. Excited to see how they progress over the next few years. There is an adjustment period while getting used to the Montessori method, but the payoff is well worth it. Extremely happy mama!!
Great school!! We are associated with this school since 2018..First thing we like the most is friendly and welcoming teachers. My daughters has learned so much these past years..highly recommend this school!
Ana Maria Laverde Cleary
2022-10-20
Our 3rd grader is sooooo happy! We are new to the school this year after a journey to find "the best place" for him and we are grateful to be a part of the AUA family. Great school, great teachers, great academics, great families and an awesome school Director. What more can you ask for? Come and join us!
Himanshu Arora
2022-10-20
AIA is awesome! Dr Eliaschev, Michelle, Lori, Mrs Siganporia, Mrs Mennon and the rest of the staff are so kind, caring, encouraging, engaging and most of all absolutely invested in students and their families. We feel blessed to be a part of this community.
This is our second year at AIA and we could not be happier. Our second child will be starting school here next year. The teachers are wonderful and it is such a great community!
I love this school specially the environment that they had been building for us ( kiddos & parents) Alpharetta International Academy was the best decision ever I made for my children. The school is always super clean and extra well organized even with all the classrooms full and active with play and multiple centers are open for the kids to keep them engaged. The staff is definitely the best that AIA have, they are friendly and well prepared to keep the children continuously learning. A warm and safe environment they offer for us. My kid love his class specially he is so engaged with Mrs. Rao and Mrs. Josh's. The leadership of the staff and management speaks for it self and Dr. Eliaschev the Head of School is for me the best acquisition ever! I can call at any time and the teachers update me on my kid day promptly as the principal do. I highly recommend Alpharetta International Academy. This Montessori school is advocate to help grow your kiddo in a confindece environment, has everything a parent wants for their child. A Happy Parent, a happy life!
I am so grateful to have found this school for our 6 year old son. I love the staff and the way the school operates. The staff is kind, loving and very structured in the way they run the school. Our son loves going to school. For after school programs, we have options for art classes, writing (!), robotics and more. My son brought home a beautiful painting that shocked me. My husband and I continuously get surprised at how much we love This school. The parents are so awesome. We create community and there's a sense of bringing for us as parents as well. Amazing school all around. Thank you for all that you do AIA!