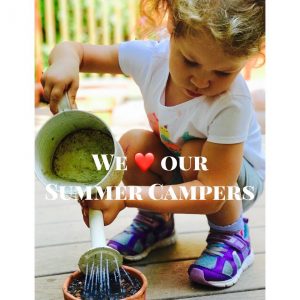 REGISTER NOW FOR AIA SUMMER CAMP 2019!
AIA Montessori offers a variety of camps to keep your kids busy this summer.
Camp hours are from 9:00am – 1:00 pm. and are geared toward children 18 months through 6 years. (18-months-24 months can only stay for 8 hours/week – call for more info). Children ages 5-12 may register for our vendor camps (see below).
Cost is $175/week. (10% discount given to students who register for 3 weeks or more.)
Children should bring a lunch for all AIA camps. Morning snacks are provided. Optional pizza lunch will be available on Fridays.
HOW TO REGISTER:
Students currently enrolled at AIA Montessori will be given priority and may pay either by check or via FACTS May payment.
Students not enrolled at AIA Montessori are encouraged to schedule a brief tour of the school where you will be given registration information.